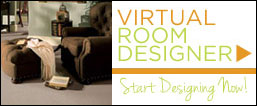 Commercial
Commercial - Carolina Wholesale has been servicing the greater Columbia area for 20 years earning a reputation for quality, problem solving and professionalism.
We pride ourselves on staying up to date on the various types of installation procedures and finding the product to best fit your needs. Your questions will be answered promptly and the final product will represent the highest standard in the flooring industry.


Contractor / Builder - Carolina Wholesale we have an extensive sample collection as well as an abundance of inventory to fit you or your customer's needs.  Our knowledgeable sales staff will work hard to satisfy any budget  and find the best floorcovering options to fit the project.


Real-estate/ Property Management - Real Estate and Property Management are two highly competitive sectors of the market.  Our business model of being a low cost leader wholesaler combined with our budget oriented staff give our customers the tools to maximize return on investment.


Fire & Water Restoration - Carolina Wholesale has service the fire and water restoration industry since we opened 20yrs ago. No time to wait? We have the materials on hand to turn a home disaster to a beautiful new room.  


Interior Designers - Our large assortment of product samples is just the beginning.   The professional sales staff and well organized showroom will help your customer make the correct decision without feeling overwhelmed or lost. Designers are welcome to use our showroom with limited sales assistance if requested.  We know the importance and the amount of communication that goes into your projects, our job is to make it as easy and cost effective as possible.